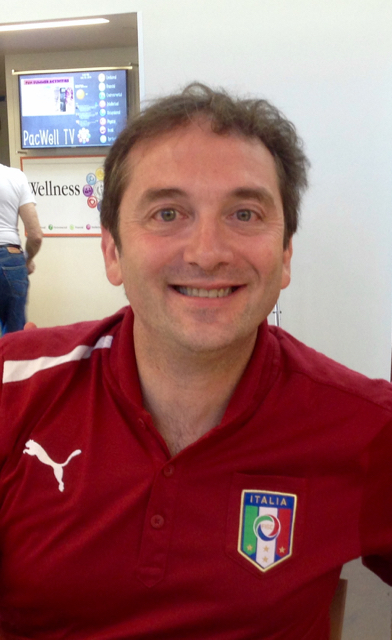 Roberto Bagnoli is a master teacher of international folk dance including dances from throughout Europe and Israeli dances. He grew up in Rome where he was introduced to folk music and dance at an early age. Roberto studied various forms of folk dance throughout Europe, Israel and North America, including at the National Dance Academy in the Netherlands. From 1995 to 2003, Roberto was involved in Terra di Danza Company folkloric productions as a choreographer and dancer. He founded the Folk Atelier Reggio Emilia, which is dedicated to preserving and promoting folk dance and other folk arts.
His engaging personality combined with his ability to communicate in Italian, English and French has made him a favourite at many of the major folk dance camps and workshops. He has been on the teaching staff at the Stockton Folk Dance Camp dance for five years and conducts dance workshops and seminars throughout Europe, North America, and Asia. He is the director of two highly successful camps in Italy each year: Balkanot, the first ever Israeli and Balkan dance camp, every January, and Camp Yofi, for Israeli dance, in July. The two other teachers at Balkanot 2015 were Yves Moreau and Steve Kotanksy. At the 2011 Salt Spring Island Festival, Roberto presented dances from Italy.
See recent review from Florida and recent review from California's Let's Dance magazine. See video of Gras Kalo Kolo, one of Roberto's dances from recent years.
See Dick Oakes' biography of him for more information.
Irina & George Arabagi came to the United States in 2000 after winning a Lottery Green Card. They settled in Sacramento, California, where they teach dance and have organized several Ukrainian folk ensembles. They shared the teaching spotlight with Steve Kotansky at the 44th Annual Festival of Laguna Folk Dancers in Newport Beach, California in February 2014.
Irina Arabagi was born in Ukraine and studied ballet and folk dance from the age of six. She was accepted into the Kiev State College of Performing Arts and, after graduation, worked at the Moldovan National Academic State Dance Company (JOC), becoming a soloist and principal dancer.
George Arabagi began dancing as a teenager in Moldova and eventually joined a local folk dance ensemble as their youngest dancer. After high school, George studied at the Moldavian Choreographic College and became a principal dancer. During their 20+ years dancing in JOC, they had the opportunity to tour and work with acclaimed choreographers throughout Eastern Europe. In addition, George was awarded the title of "People's Artist" and Irina "Merited Artist of Moldova."
Both George and Irina are pleased to have a role in preserving the rich folk dance traditions of Ukraine and Moldova. They teach at major folk dance festivals and camps in California, including Stockton, and recently in Japan.
See Dick Oakes' biography of them for more information.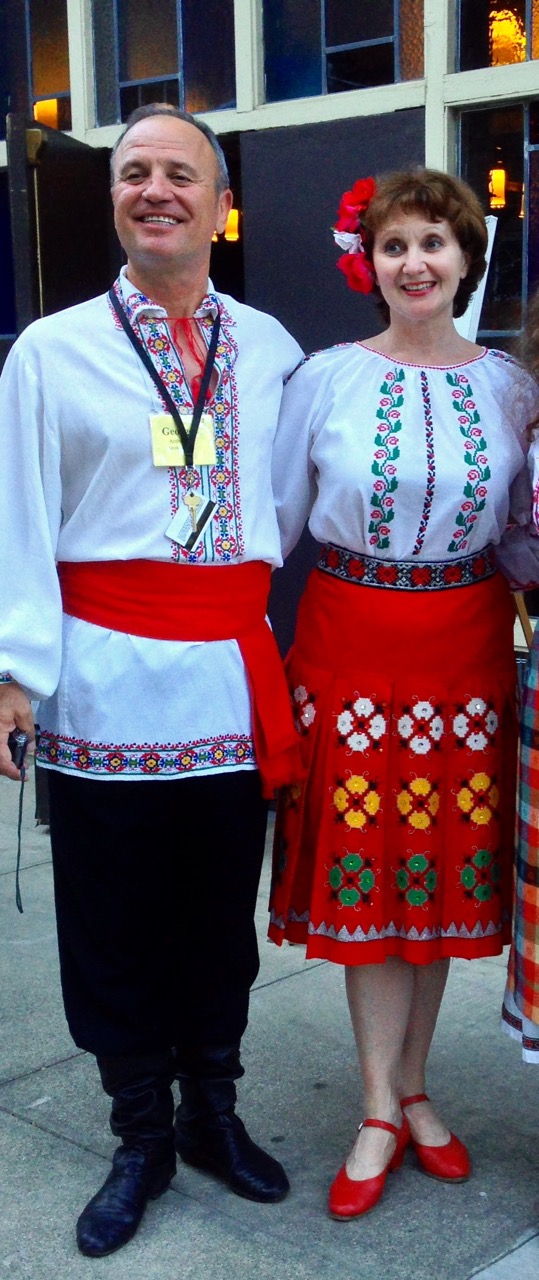 Drum Workshop, lead by Erika Gerson, is aimed at beginners in drumming for Balkan music. Erika plays Balkan percussion in three local bands.
We will work on some basic technique concentrating on dumbek/tarabuka and frame drums. We will spend some time on how to hold the instruments, how to get the different tones on them and how some of the common rhythms are counted and broken down. We will also collaborate with the singing workshop, so will concentrate on the rhythms for the songs that they will learn and will end the session by accompanying the singers. See the description for that class for links to recordings of those songs.
There will be a few extra drums to borrow, but if you have your own or can borrow one yourself please bring it along.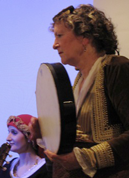 Local singer Laura Blumenthal will be leading the singing workshop on Saturday morning for singers of all levels. We will focus on only one language this time, Ladino (Judeo-Spanish), the language of the Sephardic Jews of the former Ottoman Empire. We will learn two new songs, Alta es la Luna, Primavera en Salonico, and review one learned last year, El Encalador. In the final 15 minutes of the workshop, we will join Erika's drumming students, as they will have learned the rhythms in which these three songs are sung.
Note: Laura and Erika play and sing together in the local band Musiki Parea.
For those who would like to familiarize themselves with the songs before the workshop, here are some links:
Alta es la Luna
Primavera en Salonico
El Encalador
Versions of each of these songs were all on one CD, "Primavera en Salonico", by Savina Yannatou & Primavera en Salonico, but this is apparently no longer available for purchase anywhere.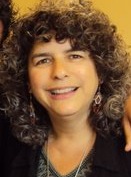 Bulgarian Singing workshop

Teodora Dimitrova of Orkestar RTW will be leading the Bulgarian singing workshop on Sunday morning which will interest people who have never tried Bulgarian singing but want to, as well as more experienced singers who sing independently or/and in a choir.
The workshop will present a couple of "horovodni" songs (songs for singing and dancing) and an arranged 3- or 4-part choral song.
The accordionist from Orkestar RTW, Ronald Long, has kindly offered to accompany us.
An Introduction to Balkan Rhythms on Doumbek
On Sunday morning, Tim McCormack of Orkestar RTW will be leading the drumming workshop using a doumbek also called a darabuka.
Tim has been a student of percussion and a performing drummer for forty years. He has been playing Balkan music in the Seattle area since the early 1980s.
The workshop will begin with a brief bit of history and lore of the instrument, and then cover fundamental doumbek technique and basic ways of holding and striking the drum. Tim will explain and demonstrate many of the familiar dance rhythms and some of their common variations, and talk about different methods of embellishment and ornamentation. Discussion of developing ensemble performance skills and improvisational proficiency will follow.
Bring your drum!